Palestine
Five Palestinians Injured during Clashes with Israeli Enemy in Occupied Nablus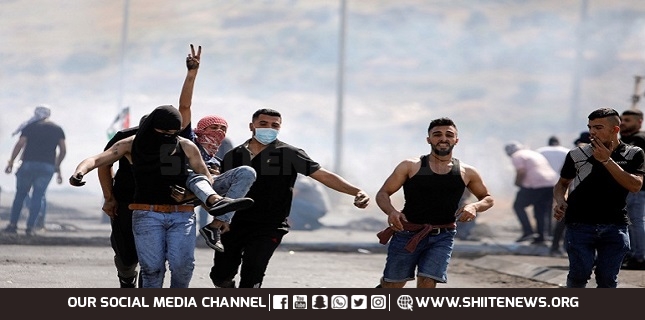 Five Palestinian civilians were wounded, and dozens of others were suffocated on Friday during Zionist attacks on Jabal Sabih in the town of Beita, south of Nablus, in the occupied West Bank.
The Palestinian Red Crescent announced that, during the clashes with the Israeli enemy in Mount Sbeih area, five Palestinians were injured by rubber-coated metal bullets, adding that dozens of others were suffocated.
Palestinian sources mentioned that hundreds of Palestinians participated in protests against the Zionist settler project in the area after performing the Friday Prayers.