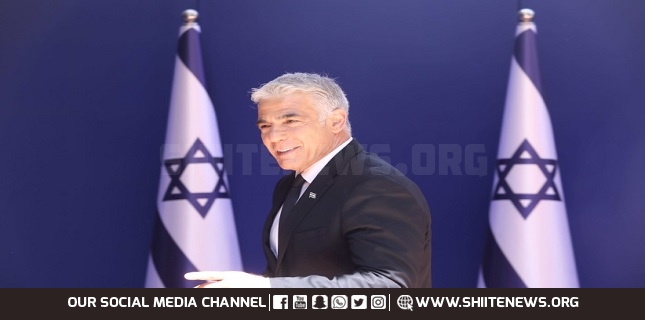 Israeli Foreign Minister Yair Lapid will visit the United Arab Emirates (UAE) next week, making him the first regimes' minister on an official visit to the tiny Persian Gulf country that normalized ties with Israel last year.
Yair Lapid will undertake a two-day visit on June 29-30 as a guest of Emirati Foreign Minister Abdullah bin Zayed Al Nahyan.
The Israeli foreign minister will also inaugurate the Israeli Embassy in Abu Dhabi and the Israeli Consulate in Dubai while there, the Israeli Ministry of Foreign Affairs said in a press release on Monday.
Lapid's spokesman claimed on Monday that Israel-UAE ties are an important relationship that benefits both sides and the entire region.
No Israeli cabinet ministers visited the UAE or Bahrain since the Abraham Accords were announced.
With the pressures of Trump to make the Arabic regimes' ties normalized with the Israeli regime, UAE, Bahrain, Sudan, and Morocco reached an agreement with the Israeli regime on full normalization of diplomatic ties.
These agreements have been widely criticized in the Islamic world.