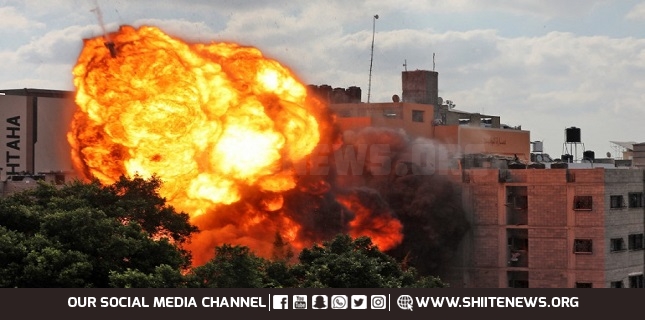 The Palestinian health ministry indicated that three Palestinian martyrs were claimed by the Israeli fire during Tuesday clashes between Palestinians and Zionist occupation forces in Al-Bireh city in the West Bank.
Meanwhile, around 50 Palestinians were injured during the armed clashes which left two of the enemy troops wounded.
The Zionist circles expressed fears that the Palestinian resistance fire missiles at the West Bank settlements in response to the Israeli crimes.
News reports cited clashes between the Palestinian youths and the Zionist occupation forces and settlers in Sheikh Jarrah Neighborhood in Al-Quds.