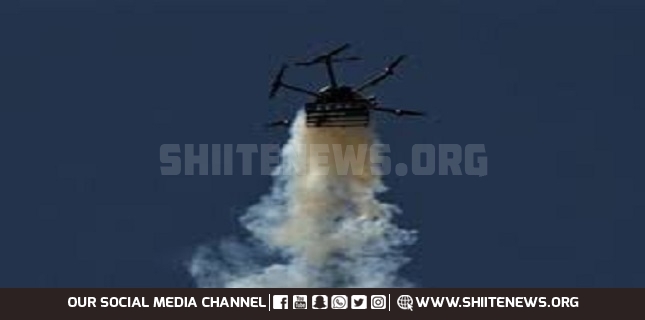 The Palestinian resistance shot down an Israeli drone over the Gaza Strip on Saturday morning.
Palestinian sources say Palestinian resistance forces shot down an Israeli drone east of the Beit Hanoun area in the northern Gaza Strip.
Israeli drones, military jets, helicopters and artillery have repeatedly targeted various areas of the Gaza Strip in recent months.
Since December 2017, the Israeli regime has put a new round of airstrikes on the Gaza Strip on its agenda.
Thousands of Palestinians have been killed and injured in Israeli attacks on the Gaza Strip.
The Gaza Strip has been under an Israeli land, air and sea siege since 2006, and its inhabitants face many problems.