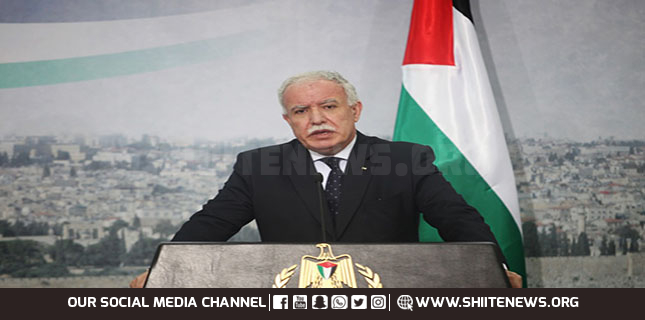 Israel confiscates travel documents of Palestine Authority FM over ICC probe.
The Israeli authorities also interrogated Foreign Minister Riyad Al-Maliki's delegation.
Israel confiscates travel documents of Palestine Authority FM over ICC probe
Palestinian Authority's FM-led delegation had returned from The Hague; therefore, observers noted the move a reaction to the ICC probe.
The International Criminal Court (ICC) has announced its authority for Israel's trial for war crimes.
On the other hand, huge protest and corruption trial upset Benjamin Netanyahu.
Meanwhile, Benny Gantz warned that Netanyahu has plans to cancel his trial for corruption and bribery.
He said under that plan, Netanyahu eyes replacing the attorney-general.
However, Gantz said only he his and Blue and White party in the Knesset will prevent him from doing it.
Meanwhile, tens of thousands of protesters participated in a demonstration against Netanyahu on Saturday night.
The protest held just two days before the elections which polls predict would deepen crisis.
They urged him to step down due to his indictment for bribery, fraud and breach of trust.
According to the Black Flags Movements organizing the demonstration, some 50,000 participated in the protest.
Netanyahu poses as though he has won since deal of the century and normalization with four countries but ground reality remains vice versa.
The worldwide campaign for the inalienable right of Palestinians to return to Palestine from refugee camps abroad continue successfully.
Besides, boycott groups supporters in U.S.A and Europe also back Global Right of Palestine to Return campaign.
ICC war crimes trial also loom large over the entire Israeli establishment.