Palestine
Israeli army shot two Palestinian minors in West Bank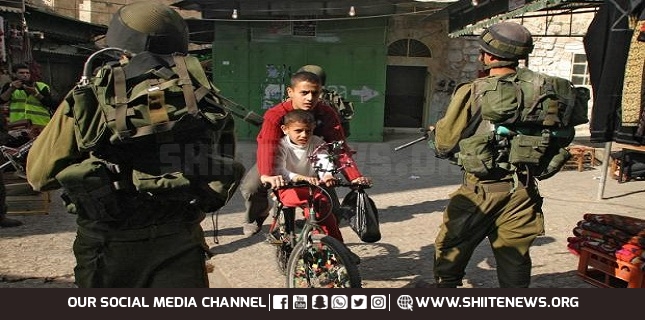 The Israeli army said on Monday evening that after carrying out an arrest protocol, soldiers opened fire on two Palestinians who allegedly threw Molotov cocktails at vehicles in the West Bank settlement bloc of Gush Etzion area, near the village of al-Khader.
According to Palestinian reports, two 17-year-olds were injured in the incident and were evacuated to hospitals in Bethlehem, with one of them in serious condition, having sustained knee and hip injuries, and the other in fair condition, having sustained a leg injury.
The shooting reportedly took place after soldiers entered al-Khader and local residents clashed with them.
Israeli troops shot two Palestinian teenagers who were suspected of throwing firebombs at cars along a central West Bank highway on Monday night, the military said.
According to the Palestinian WAFA news agency, the two teenagers were taken to a nearby hospital for care.
Earlier in the day, a Palestinian woman was arrested after she entered an illegal agricultural outpost in the central West Bank and allegedly tried to stab the wife of the farm's owner, the military said.
source; iran press