Palestine
Israeli Planes Strike Gaza after Rocket Landed in Occupied Open Field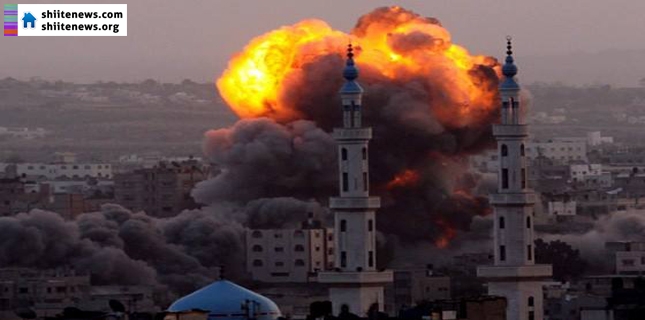 Zionist air planes struck targets in the southern Gaza Strip, witnesses and the army said early Saturday, hours after a rocket from the Palestinian enclave hit the Occupied Territories.
A spokesman for Gaza's health ministry said there were no casualties in the attack, the first air strike by the occupation military on the Palestinian enclave since the summer truce that ended the deadly 50-day war on Gaza.
The Zionist army confirmed the strike, which it claimed "targeted a Hamas terror infrastructure site".
On Friday, a rocket fired from Gaza hit an open field in southern occupied territories, Zionist police said, causing no casualties or damage.
Hamas did not assume responsibility for the attack, the third such incident since the end of the fighting between the sides nearly four months ago.
Hamas and Zionist entity agreed a ceasefire on August 26, brokered by Egypt, ending 50 days of war which resulted in the deaths of 2,140 Palestinians and 73 Zionists, most of them soldiers.