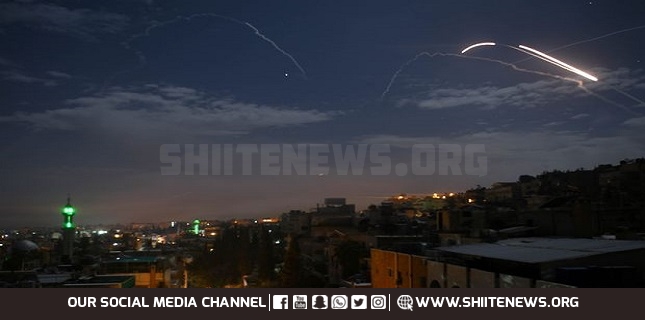 The Israeli occupation army claimed on Thursday that it launched 50 attacks on targets located in Syria over 2020.
Released in an annual statistics report Thursday, the occupation military alleged that most of the strikes targeted Lebanese Resistance group Hezbollah or Iranian-backed military units in Syria.
One Syrian soldier was martyred and three others were wounded in the latest Israeli attack on Damascus at dawn on Wednesday.
The occupation military has been on alert at the border with Lebanon since July, when a Hezbollah fighter Ali Mohsen was martyred in an Israeli strike in Syria. Hezbollah Secretary General Sayyed Hasan Nasrallah has repeatedly said that the Lebanese Resistance group will respond to any attack which kills any of the movement's members.
In his latest appearance last Sunday, Sayyed Nasrallah stressed that Hezbollah will keep the promise and take revenge for martyr Ali Mohsen.
-Israeli Occupation army