Palestine
Israel continues to abuse, torture Palestinian minors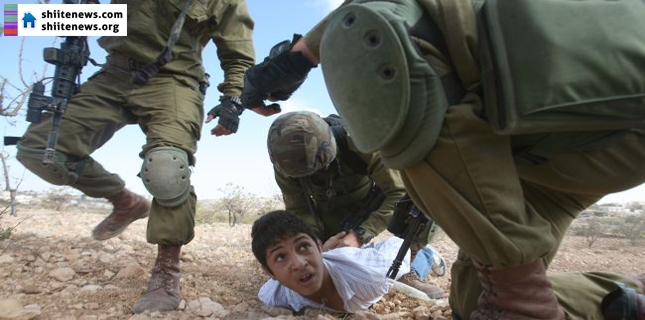 A Palestinian group says Palestinian minors have been subjected to sexual abuse by Israeli forces during detention or investigation.
The Palestinian Prisoners Club (PPC) said some 40 percent of Palestinian children are reportedly subjected to sexual abuse during interrogation.
It said Israeli soldiers have arrested more than 600 Palestinian children in al-Quds (Jerusalem) since June 2013.
Mufeed al-Haj, an attorney with the PCC, said Israeli "forces often ignore laws and arrest Palestinians without even having warrants."
Earlier on November 19, the Palestine Liberation Organization (PLO) accused Israel of systematically violating the rights of imprisoned Palestinian minors by humiliating, torturing and depriving them of fair trials.
It said since 2000, Tel Aviv regime has detained some 10,000 Palestinian minors in the occupied West Bank and East al-Quds, adding that almost all of the detained children are subjected to beatings and torture by Israeli security personnel.
The announcement followed weeks of tension between Israeli soldiers and Palestinian worshippers over the Israel-imposed limitation of access to the al-Aqsa Mosque.
According to the Palestinian Ministry of Prisoners' Affairs, more than 7,000 Palestinians languish in Israeli jails.