Palestine
Hamas: Resistance movements coordinated to counter Israeli conspiracies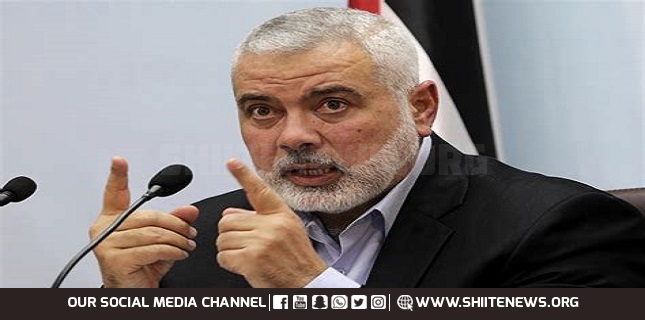 The head of the political bureau of the Palestinian Islamic Resistance Movement (Hamas) stressed the need for coordination between the resistance currents to defeat the Israeli projects.
According to the Palestinian Information Center, Ismail Haniyeh, the head of Hamas' political bureau, on Friday during a meeting with a delegation from the Palestine Liberation Organization (PLO) in Beirut, said: "The resistance will defeat all conspiracies against Palestine, from the deal of the century to the plan of West Bank Annexation and normalizing Arab relations with the Israeli regime."
The head of Hamas' political bureau also called for a unified approach to counter Israeli projects under the unprecedented support of the US government.
Meanwhile, the hashtag 'Support the Resistance', which was launched to support the Palestinian resistance and condemn the normalization of relations with Israel, has been widely welcomed by activists and cyberspace users.
More than half a million people followed the hashtag on Twitter shortly after launching it and expressed their support for the resistance.
The United Arab Emirates and Bahrain signed an agreement to normalize relations in the presence of US President Donald Trump and Israeli Prime Minister Benjamin Netanyahu after announcing a compromise agreement with the occupying regime in al-Quds.