Palestine
Israeli aircraft strike Hamas underground infrastructure in Gaza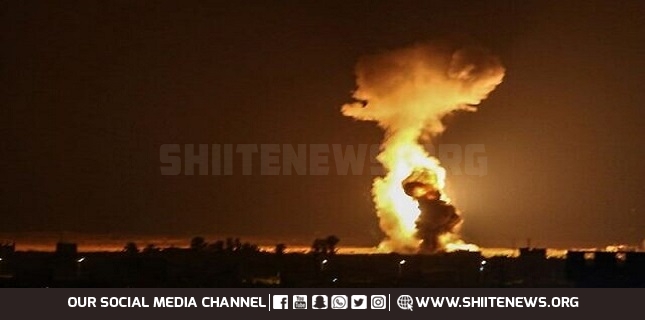 The Israeli regime's aircraft have carried out airstrikes in the Gaza Strip, hitting Hamas targets and infrastructure.
The strikes have landed near the Rafah border crossing between Gaza and Egypt in the pre-dawn hours of Tuesday morning, according to Palestinian media reports.
An Israeli spokesperson said in a statement that the regime's aircraft, including its jet fighters, attacked an 'underground infrastructure' belonging to the Palestinian resistance group, Hamas, in the Gaza Strip.
The Israeli military claims the attack was carried out in response to incendiary balloons sent from the Gaza Strip into the occupied territories throughout the day.
Earlier, the Israeli military's tanks had attacked a number of military observation posts of Hamas.
There were no immediate reports of casualties.