Palestine
Fight against Israeli regime, the only way to save Palestine: Islamic Jihad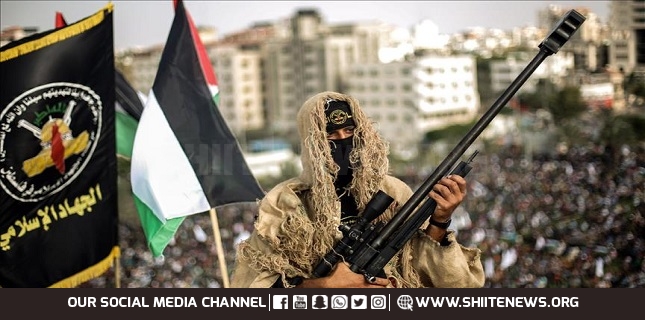 The Secretary-General of Palestine's Islamic Jihad Movement noted that there is no way to save Palestine but to fight the Israeli regime.
On the occasion of World Quds Day, Ziyad al-Nakhalah said a new and comprehensive battle begins with the US-cooked plot of the 'Deal of the Century', which is the worst-case after Balfour's declaration and along with the Israeli dreams of reaching all the Arab capitals.
Criticizing the efforts of some Arab states to normalize relations with the Zionist regime, al-Nakhalah warned them: "If the enemy wins, your countries and economy will be destroyed and you will be left behind without Quds as the residue of some countries."
He referred to Iran, as the main supporter of Palestine, and remarked that the sanctions against Iran are solely due to the country's support for the Palestinian cause.
He also praised the remarks by the Leader of the Islamic Revolution on International Quds Day and said: "The stance of the Leader of the Islamic Republic of Iran Ayatollah Khamenei on Quds is important and historic and in line with the naming of International Quds Day by the Late Founder of The Islamic Revolution."
Al-Nakhalah stressed that the Palestinian National Authority (PNA) should take big steps for internal unity and asked Mahmoud Abbas, the head of PNA, to look at the Gaza Strip with different spectacles and away from any partisan sensitivities.
International Quds Day, is an annual event held on the last Friday of Ramadan that was initiated by Founder of the Islamic Republic of Iran Ayatollah Khomeini in 1979 to express support for the Palestinians and oppose the Zionist regime of Israel.
-Fight against Israeli regime