Palestine
UN calls for release of children detained in Israeli jails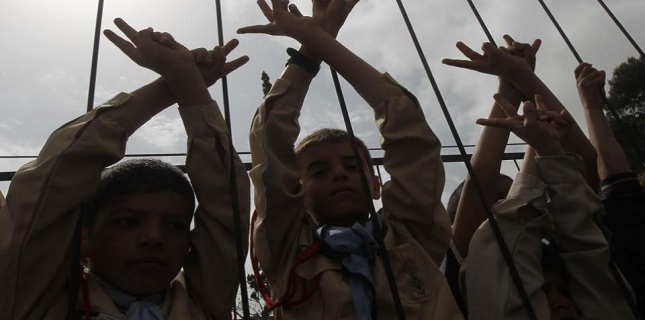 The UN officials for Palestine's Affairs issued a joint statement calling for the immediate release of Palestinian children held in Israeli prisons.
The UN Deputy Special Coordinator for the Middle East Peace Process Jamie McGoldrick, the head of the UN High Commissioner for Human Rights' Office in Palestine James Heenan, and UN Children's Fund (UNICEF) Special Office in Palestine stressed in the statement that the Israeli regime must release the Palestinian children it has jailed.
Expressing concern over the continued detention of the Palestinian children, the UN officials announced that countries must pay more attention to children's needs and protect their rights in the wake of the coronavirus outbreak.
The Palestinian Prisoners' Club recently announced in a report that the Zionist regime has detained 600 Palestinian citizens, including women and children, in the al-Quds since the beginning of 2020.
Palestinian Prisoners Center for Studies also said that in all countries prisoners were released due to the coronavirus outbreak and the dangers it could pose to detainees, but not only did not the Zionist regime release prisoners but also arrested more Palestinians.
About 5,800 Palestinians are in poor conditions in Israeli prisons; 700 of them are sick.