Palestine
Military parade held in Gaza to commemorate Quds Day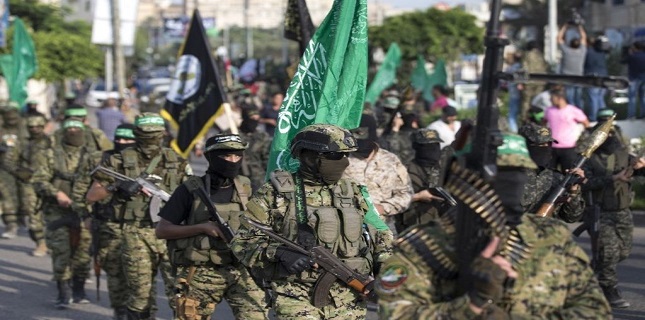 On Friday, Abu Ali Mustafa brigades, affiliated with the Popular Front for the Liberation of Palestine, organized a military parade in Rafah city in the south of the Gaza Strip to commemorate the annual Quds Day.
Resistance forces carried flags of Palestinian officials and resistance figures, including Iran's top commander Lieutenant General Qassem Soleimani, who was assassinated by the US earlier this year.
The International Quds Day is aimed at highlighting the Palestinian cause and drawing attention to the Israeli occupation. Palestinians say despite plots hatched by Israel and the US, Jerusalem al-Quds will be the eternal capital of Palestine.
The annual event is held on the last Friday of the Holy Month of Ramadan. Due to the coronavirus restrictions, however, the parade this year was held two weeks earlier than usual.
Palestinian resistance groups in Gaza stress that they will not sit idly by while Israel continues to commit crimes against Palestinians. They say their efforts will continue until the liberation of Palestine and Jerusalem al-Quds.
Palestinians here say they will resist all the ongoing attempts to Judaize Jerusalem al-Quds and strip the holy city of its Muslim identity. Resistance movements say they will never forget Quds day as it keeps the Palestinian cause alive and honors all those who fought for it.
-Military parade