Palestine
Zionist Forces Demolish Three Palestinian Homes, Leaving 23 Homeless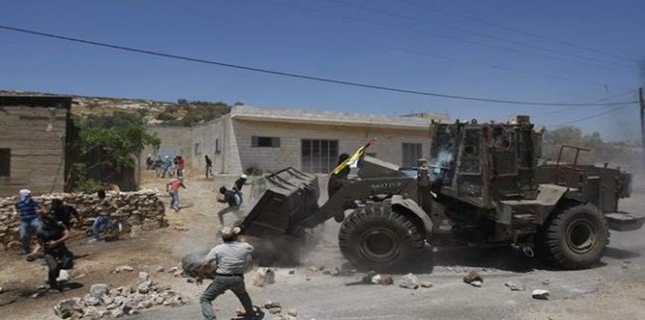 Israeli bulldozers demolished three Palestinian homes and three structures used for livestock in al-Tur east of the Old City of Al-Quds (Jerusalem) on Tuesday, residents said.demolition
They said bulldozers of the Beit El settlement municipality were escorted by Israeli occupation forces into al-Tur, where they demolished houses belonging to the al-Zari family, leaving 23 Palestinians homeless.
The Israeli officers first destroyed the main doors of the houses and forcibly evicted residents, homeowner Khader al-Zari told Ma'an.
"Israeli forces broke the main doors, forcibly evicted us and did not allow us to take out furniture or any possessions, but instead gave their workers 30 minutes to take our possessions out of the houses," al-Zari said.
Several pieces of furniture were still inside the houses as they were demolished, he added.
Al-Zari said the houses and structures were built in the 80s, and that the family had been attempting to obtain the necessary permits and licenses from the Israeli civil administration for years.
He said the family had paid over 150,000 shekels (about $40,000) for lawyers and engineers in order to escape demolition, "but to no avail."