Palestine
Israel bombs several residential areas in Gaza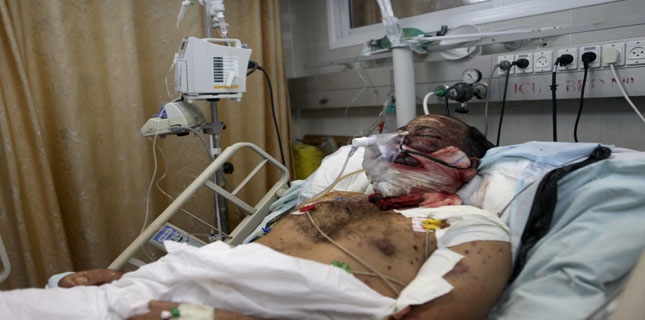 The Israeli regime has bombarded several residential areas as well as a mosque in the blockaded Gaza Strip as the Israeli military aggression against Palestinians continues.
Several people were injured in the latest Israeli strikes targeting the Shijaiya neighborhood of Gaza on Saturday.
Earlier, at least six members of a family, among them three children, were killed and several others wounded in Israeli airstrikes targeting residential areas in Gaza.
Another Palestinian also died of injuries in the city of Khan Yunis
Over 80 people have lost their lives since Israel resumed bombings on August 19, after Israeli officials left the negotiating table with Hamas following the collapse of truce talks in the Egyptian capital, Cairo.
While the Israelis accused the Palestinian resistance movement of violating the truce by firing rockets into Israel, Hamas blamed Tel Aviv for the collapse of the talks.
The overall death toll from the Israeli onslaught has now neared 2,100. Some 10,500 Palestinians have been injured since Israel started the offensive on July 8.
The UN says over 80 percent of the killed Palestinians have been civilians.
The Ezzedine al-Qassam Brigades, the military wing of the Palestinian resistance movement Hamas, has been launching retaliatory attacks against Israel.
Israel says 68 Israelis have been killed in the conflict so far, but Hamas puts the number at more than 150.