Palestine
Gaza health ministry said 54 Palestinian injured during protests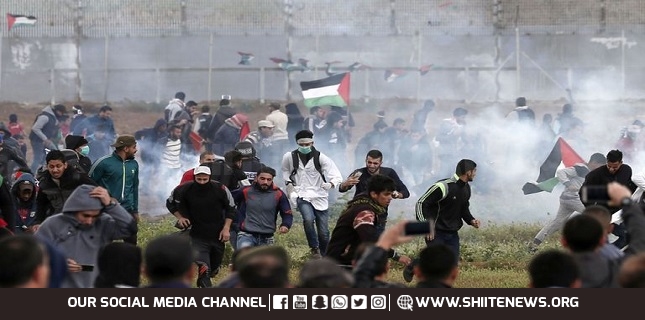 The Gaza health ministry said 54 Palestinians were injured, including 30 from live fire, on Friday as 6,000 Palestinians protested in another 'Great March of Return' named 'Loyalty to the Martyrs Friday' on the Gaza border.
Nearly 270 protesters have been martyred, thousands of others injured since Gaza rallies began in March last year, Middle East Monitor reported .
Gaza's National Authority for Return and Breaking the Siege (NARBS), which organizes weekly rallies, called on Palestinians to attend the demonstration.
"Quds was and still is the capital of our Palestinian people," NARBS said, rejecting Israeli attempts to "Judaize the city".
Since the Gaza rallies began in March last year, nearly 270 activists have been martyred and thousands more wounded by Israeli military forces deployed near the buffer zone.
Demonstrators demand an end to Israel's 12-year blockade of the Gaza Strip, which has shattered the coastal enclave's economy and deprived its two million inhabitants of many basic amenities.