Palestine
Hamas strongly censured Bahraini FM meeting with Israel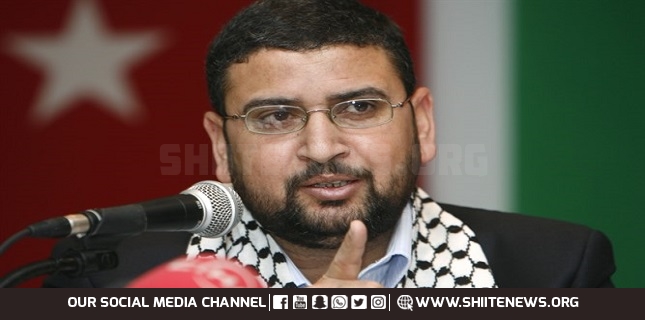 The Palestinian Hamas resistance movement has strongly censured Bahraini Foreign Minister Sheikh Khalid bin Ahmed Al Khalifah for holding a public meeting with his Israeli counterpart, Israel Katz, in the United States, describing the meeting as "a betrayal" of the Palestinian cause.
"The intimate picture of the Bahraini foreign minister with his counterpart from the occupying regime (of Israel) reflects the involvement of some Arab regimes in Zionism," Hamas Spokesman Sami Abu Zuhri wrote in a post published on his official Twitter page on Friday.
"Such meetings are a betrayal of al-Quds and Palestine, and will not succeed in falsifying the nation's awareness and pushing it towards abandoning Palestine and normalization of ties with the Occupation," he added.