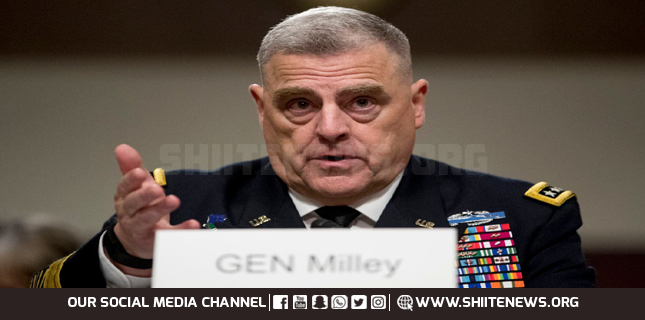 GEN Mark A. Milley of U.S. Army, the nominee for appointment to be Chairman of the Joint Chiefs of Staff Army answered three questions regarding Pakistan.
Senate Armed Services Committee advanced policy questions and he answered.
Most importantly, he cited that the President Trump's South Asia Strategy recognizes Pakistan as a key partner in achieving US interests in South Asia.
Furthermore, he also referred Pakistan as US partner for providing logistical access for U.S. forces and enhancing regional stability.
Also Gen. Milley noted Pakistan role in developing a political settlement in Afghanistan and defeating al-Qa'ida (AQ) and ISIS-Khorasan.
Most importantly, President Trump's Strategy recognizes Pakistan a key partner in achieving US interests in South Asia.
He said that if confirmed as Chairman, his objective would be to preserve the defense relationship between the United States and Pakistan.
Notably he would preserve defence ties with Pakistan "even as we press Pakistan to take action on U.S. requests."
Moreover US army general said: "we need to maintain strong military-to-military ties based on our shared interests."
However, he noted Pakistan has expanded outreach to other countries, including Russia and China, to meet its security and economic assistance needs.
But, he also noted it since the suspension of US security assistance.
US Gen Milley Pakistan