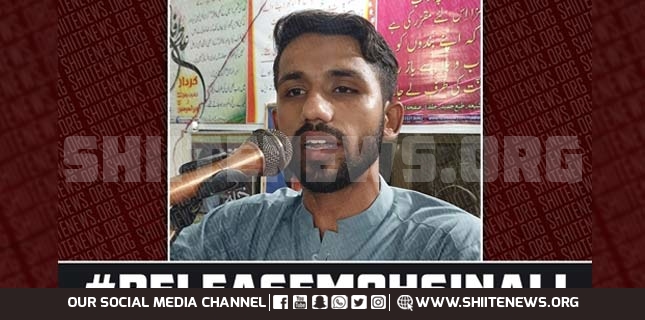 Asgharia Students Organisation alias ASO President was wrongly arrested and put behind bars on false charges in Hyderabad.
Factually, Hyderabad police conducted a raid in search of squatters who had attacked police during an anti encroachment operation.
Incidentally, when police raided to nab the attackers two days later, ASOP president Mohsin Ali Asghari was staying at Iqra Quran Centre in the same area.
When Asgharia and AIAT leaders informed authorities concerned they admitted he was innocent.
[contentcards url="https://shiitenews.org/shiitenews/pakistan-news/item/98731-elderly-shia-subjected-enforced-disappearance-return-pilgrimage/" target="_blank"]
But, they did not release him so far.
ASOP has also begun legal battle. However, their plea for bail of Mohsin Asghari will be heard on June 20.
One week has passed since innocent ASOP president was atrested and detained on false charges.
Asgharia Ilm O Amal Tehreek and ASO Pakistan have condemned the false charges and arrest and detention of Mohsin Ali Asghari.