Pakistan
Shia community rallies in Gilgit to demand rights and release of missing persons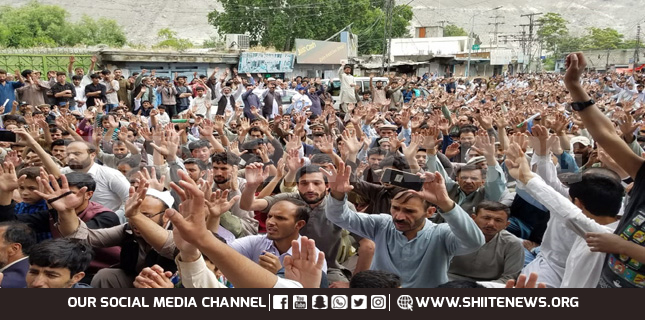 Shia community rallies in Gilgit to demand rights and release of missing persons. Tehreek-e-Himayat-e-Mazloomeen organised the rally.
The protesters began rally from Masjid-e-Imamia and marched to Khazana road. They were carrying placards inscribed with slogans in favour of their demand.
Opposition leaders lead rally
Ilyas Siddiqui, Allama Rahat Hussain al Hussaini, leader of the opposition in Gilgit-Baltistan Legislative Assembly (GBLA) Captain Mohammad Shafi (retd) and GBLA member Haji Rizwan Ali led the rally.
GB politicians demand end to enforced disappearance
They spoke to the protesters. They urged the Pakistan government to resolve the issue of Shia missing persons forthwith.
MOst importantly, the leaders declared it national tragedy and blot on the image of Pakistan.
Furthermore, the opposition parties' leaders made clear if GB CM presents budget without holding pre-budget session, they would reject it.
They said that GB CM Hafeezur Rehman ignored the entire Gilgit-Baltistan, including Ghizr and Diamaer.
They accused four contractors of ruling the GB while CM focus only his constituency and victimize political opponents.
Moreover, they demanded development and fair share of the budget for neglected areas in the budget.
The opposition parties' leaders demanded an end to occupation of people's property under khalsa sarkar.
Noteworthy: Shia community is demanding end to enforced disappearance since long. Due to that reason Gilgit-Baltistan too mark solidwrity with the affecetd families.