Pakistan
Followers of Daesh allotted government land for female seminary in Islamabad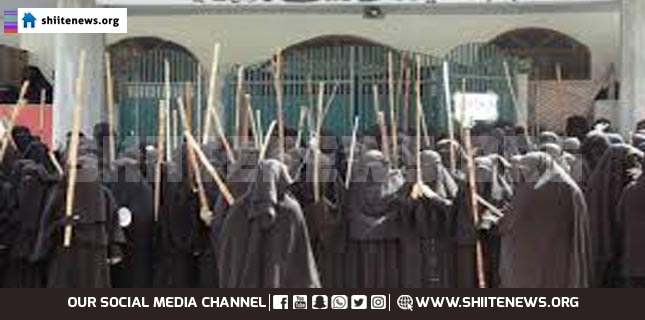 Government has allotted land to followers of Daesh also known as IS, for female seminary Jamia Hafsa in Islamabad.
ICT admin, CDA failure against terror leaders
Islamabad, the capital city of Pakistan, is run as Islamabad Capital Territory (ICT) by ICT administration. It also has Capital Development Authority.
But, unfortunately, both have failed to take action against the illegal occupation of land by the gang of Abdul Aziz and his wife Umme Hassaan. The last two are notorious leaders of violent extremists and militants in ICT.
Jamia Hafsa admin declared allegiance to Daesh in Pakistan
They have publicly declared them under allegiance to Daesh's self claimed caliph Abu Bakr al Baghdadi. Western world know Daesh by acronyms ISIS or ISIL also.
Their seminary and even Abdul Aziz's Lal Masjid had posed threat to the writ of the state of Pakistan since long that also invited counterterrorism operation in 2007.
Now the government has allotted them plot for female seminary (Jamia Hafsa). It is tantamount to surrender to hatemongering, intolerant and biased anti humanity terrorists and militants.
Firebrand cleric Abdul Aziz publicly rebelled against the state of Pakistan and his wife and her Jamia Hafsa abetted him at the government-controlled Lal Masjid.