Pakistan
Imran Khan meets Ayatollah Khamenei and tells many issues resolved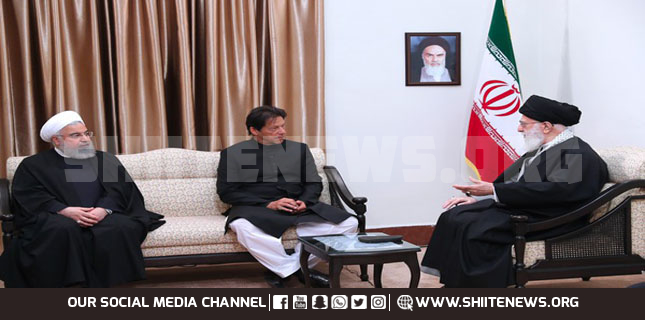 Prime Minister Imran Khan called on Supreme Leader of Islamic Revolution Ayatollah Khamenei and said during negotiations in Tehran, many issues were resolved, and Pakistani ministers also held good talks with their Iranian counterparts.
In the meeting with Imam Khamenei in Tehran, Pakistan government's ministers and diplomats accompanied Prime Minister Imran Khan. Iranian President Dr Hassan Rouhani, foreign minister Javad Zarif and other officials were also present.
The Pakistani Prime Minister pointed out that some (quarters) do not want the relations between Tehran and Islamabad to strengthen; nevertheless, the two nations can overcome the obstacles.
Pakistan pledges to make ties with Iran stronger
"We will try to make the relations between the two countries stronger than before and we will be in constant contact with the Islamic Republic," he said.
Ayatollah Khamenei regarded the relations between the nations of Iran and Pakistan as deep and heartfelt and emphasised that relations between the two countries should increasingly develop and strengthen, despite hostilities by enemies. (More in another news story).