Pakistan
SUC stages demos to protest against Hazarganji, Ormara terrorism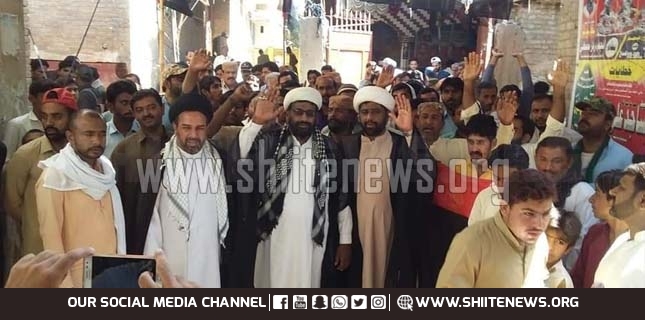 The supporters of Shia Ulema Council (SUC) staged demonstrations in Lahore, Hafizabad and other parts of Punjab to register protest against terror attacks against Shia Hazara community in Hazarganji Quetta and a recent terrorism on Balochistan Coastal Highway near Ormara.
Allama Syed Sibtain Sabzwari, SUC Punjab president, addressed SUC protest demonstration in Hafizabad where he said Hazara community was being targeted by terrorists in Quetta because they are Shia Muslims. He said they were not killed due to their ethnic Hazara identity but their Shia identity.
Shia Ulema Council leaders demanded that takfiri terrorists should be eliminated without any delay.
They condemned the separatists attack on security officials and civilians in Ormara and said that the separatists were proxies for Indian agencies.
The SUC Lahore leaders Shaukat Ali Awan and Syed Jafar Ali Shah led the protest demonstrations in Harbanspura and Wassanpura.