Pakistan
MWM protest demos against enforced disappearance, Hazara killings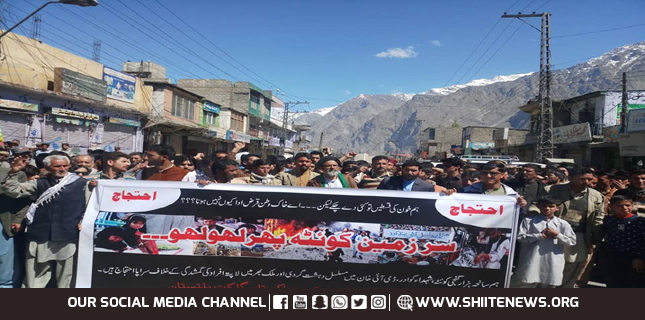 Majlis-e-Wahdat-e-Muslimeen-MWM staged demonstrations in Karachi like other parts of Pakistan to register protest against Hazarganji suicide bombings that targeted Hazara Shia community in Quetta and also against enforced disappearance of innocent Shiites in Karachi.
Demonstrations were held under the aegis of MWM Karachi chapter at Jamey Masjid Noor-e-Eeman in Nazimabad and also outside Khoja Jamey Masjid in Kharadar and also in Malir and other parts of Karachi city.
Allama Mirza Yousuf Hussain, Allama Hassan Zafar Naqvi, Allama Syed Ahmed Iqbal Rizvi led the protesters. They condemned the unjustifiable undeclared crackdown on peaceful Shia community and inaction against terrorists of banned outfits.
They demanded that innocent Shia youths and notables must not be implicated in false cases and they must not be subjected to enforced disappearance. They said the government need to take concrete practical measures against terrorists instead of targeting the victims of terrorism.
They said entire Shia community of Pakistan stands with heirs of Shia martyrs of Dera Ismail Khan and Hazara of Quetta. They demanded end to discriminatory biased policies against peaceful patriot Shia Muslim community of Pakistan.
MWM supporters came out on streets afre Friday prayers from Skardu in Gilgit Baltistan to Sindh province, including Karachi.