Pakistan
Shia mother asks judge if her illegally detained son was killed in custody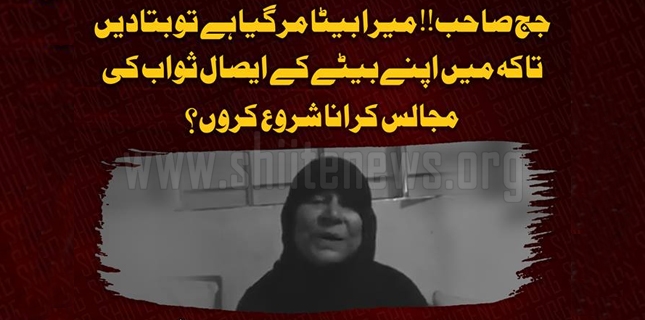 Shia mother asks judge to tell her if her son was killed in custody so that she could arrange mourning congregation for him as per Islamic traditions. Her son Shamim, a resident of Ali Basti Gulbahar, has been subjected to enforced disappearance for last four years that has compelled her to ask.
Mother dismayed
Shia Muslim Shamim's financially poor family has been settled in one-room house and some days ago his brother has also been held.
Shia Missing Persons Release Committee head Rashid Rizvi said that during last hearing of the case, Shamim's mother asked the judge if his son was killed. She said if he was killed she must be told so that she could organize mourning for him.