Pakistan
Daesh claims responsibility for Quetta Hazarganji Suicide Bombing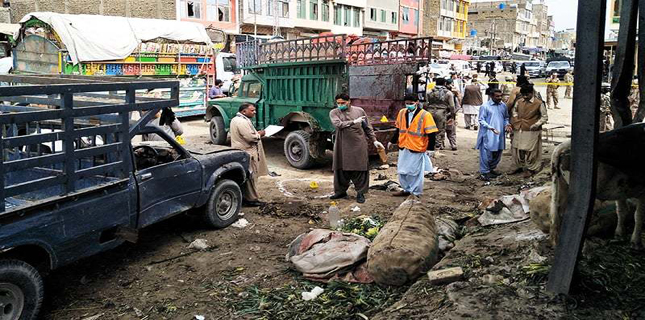 Daesh takfiri terrorist group has claimed responsibility for a suicide blast in Pakistan's Quetta city, releasing a photograph of the bomber along with his name on Saturday and said the attack targeted Shia Muslims.
Pakistani officials deny ISIS (Daesh) presence in the country, but the group has claimed a number of attacks in the past. ASWJ's subsidiary Lashkar-e-Jhangvi terror group of takfiri Deobandi fanatics have been perpetrating itself or abetting Daesh-like takfiri terror groups in terror attack in Pakistan.
Ethnic Hazara make up most of the Shia population in Quetta, the capital of southwestern Balochistan province – the country's largest region.