Pakistan
US Israel make India policeman of region against Pakistan: ex-chairman Senate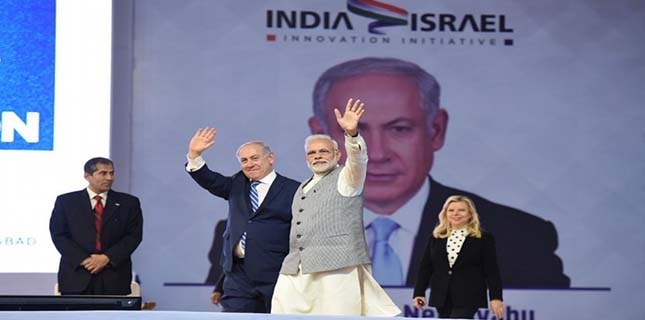 Former chairman of Pakistan's Senate Mian Raza Rabbani has proposed new strategic shift in the country's foreign policy in view of the fact that India is being made policeman of the region by the nexus of US-Israeli to pressure Pakistan to do more.
Senate, the upper house of Pakistan's bicameral parliament, held a debate on the ongoing tension between Pakistan and India where Raza Rabbani, former chairman who is now member of the Senate Rabbani, also expressed his views.
He said that Indo-Israel-US nexus would endanger regional peace and recent developments made it quite clear that the US was making India new policeman in the region.
Citing media reports, he said that US-Israel-India nexus has been gaining momentum for the last few years, both on military and economic fronts. He said that upcoming election in India is just one issue as then main reason behind all this is the US desperation to make India policeman of the region to contain China, which is not acceptable.
"Indian spy agency RAW has been aiding and abetting terrorism in Pakistan, besides increasing LoC violations. India refused to attend the SAARC summit in Islamabad under the pretext of terrorism. Then India kept on propagating that Pakistan has safe havens of terrorist which is completely incorrect," he said.
Rabbani said that India violated water accord, besides threatening to stop water to Pakistan, as well as boycotting bilateral talks. He said neighbouring country India also remained active to put Pakistan on black list of FATF. The lukewarm response from international powers, especially the US, in the wake of recent escalation between the two nuclear powers shows there should be a new strategic shift in Pakistan's foreign policy.
"We need to study the lukewarm response [from international powers]…they want India's supremacy to enable it as a policeman of the region, which we completely reject, as friendship between Pakistan and India is possible only if it is based on equality," he said.
Other senators also took part in the debate on tense situation of the region.