Pakistan
Condolence congregation pays tributes to great Shia Islamic martyrs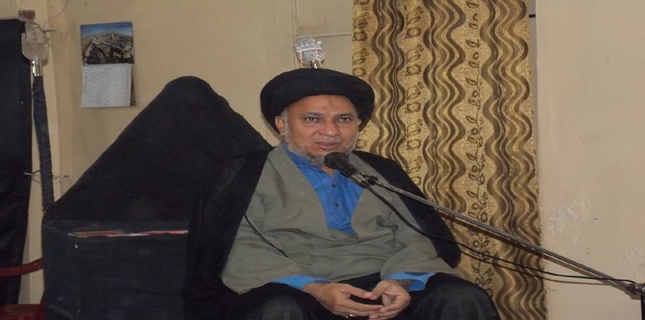 Majlis-e-Zakireen-e-Imamia hosted a congregation in commemoration of martyrs and deceased faithful in Karachi's Abbas Town where many eminent scholars pay homage and tributes to martyrs and notables for their services.
Jafaria Alliance leader and a religious scholar Allama Syed Aun Mohammad Naqvi criticised the state institutions and governments for unabated targeted murders of Shia Muslim citizens in Pakistan.
He said that Shiites hoped change after PTI formed government but the targeted murders of Syed Ali Raza Abidi, Mohammad Ali Shah and others proved that no change has come.
Allama Aun Naqvi demanded of Sindh and federal governments to ensure that killers of all innocent Shia Muslims must be arrested and punished. He lamented that the killers of Sibt-e-Jafar, Allama Aftab Hyder Jafari, Kashif Zaidi and many other notables had not yet been arrested.
Allama Nisar Qalandari, Dr Javad, Ibrat Shah, Zahoor Jarchvi, Musayyab Ali Rizvi and Akhtar Hasnain Kazmi also spoke.