Pakistan
GB Council Standing Council chairman visits MWM secretariat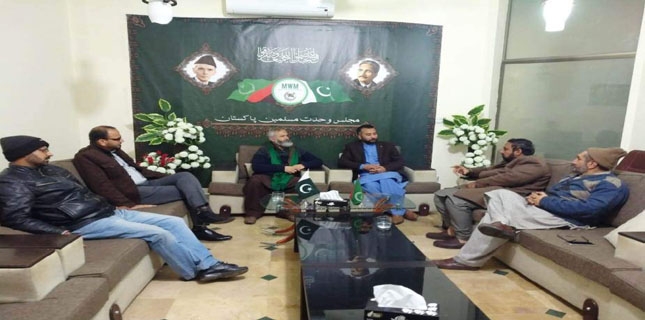 Gilgit-Baltistan Council standing committee chairman and a leader of PML-N Ashraf Hussain Sada visited the central secretariat of Majlis-e-Wahdat-e-Muslimeen to discuss the issues of Gilgit-Baltistan with the MWM leadership.
There, he called on MWM GB chapter secretary general Allama Agha Syed Ali Rizvi, political affairs head Syed Asad Abbas Naqvi, Mohsin Shehryar, Allama Shaikh Ahmed Noori who welcomed him at their party office.
Ashraf Hussain Sada lauded the struggle of Agha Ali Rizvi and his party for the rights of Gilgit-Baltistan.
On this occasion, Agha Ali Rizvi emphasised that if federal and provincial governments play their role, then the issues of the GB region could be sorted out. He assured that people would support the federal and provincial governments if they work in that direction.