Pakistan
ISO demands PTI govt to clarify its position on policy regarding Israel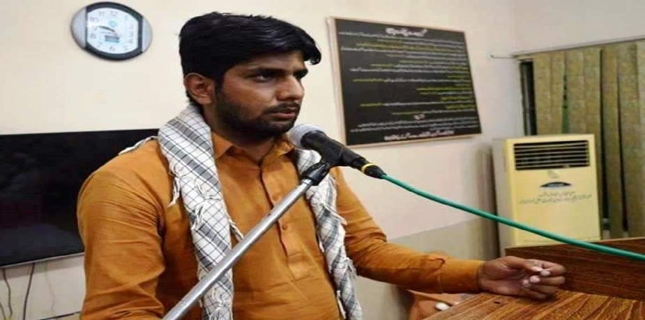 Imamia Students Organisation has asked the federal government led by Prime Minister Imran Khan to release its official narrative and policy regarding Israel.
Speaking to delegates in Lahore, ISO President Syed Qasim Shamsi, expressed concern over a campaign launched in Pakistan in favour of Israel soon after PTI government came to power.
He said that on the one hand, so-called analysts use media talk shows to float the pro-Israel ideas and on the other government seems to be softening its policy.
Mr. Shamsi cited that recent orders about immigration policy also meant for Israeli citizens that was against the fact that Pakistan doesn't even recognize Israel as a legitimate nation-state and Pakistani passport too makes it clear that it cannot be used for Pakistanis to travel to Israel.
ISO President said that the landing of a plane in Pakistan from Israel via Jordan and a speech by ruling PTI member at National Assembly signaled a conspiracy being hatched to stab Palestine cause in the back by tilting to Israel.
Mr. Shamsi said that founding fathers of Pakistan specially father of the nation Mohammad Ali Jinnah and ideological architect of the nation Allama Dr Muhammad Iqbal had already turned down the idea of any Jewish State in Palestine and it was their ideology that Palestine belongs to Arabs who were and are in majority in the entire Palestine.
He made clear that Pakistani nation have rejected the overtures to the Zionist regime from some quarters. He said nation would not allow the government to ditch the ideology of Pakistan.