Pakistan
MWM chief demands Army Chief to meet heirs of Shia martyrs in Quetta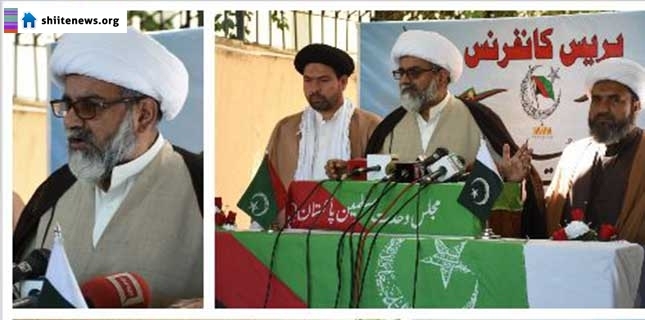 Majlis-e-Wahdat-e-Muslimeen secretary general Allama Raja Nasir Abbas Jafari has urged the Chief of the Army Staff to visit Quetta and meet heirs of Hazara Shia martyrs immediately to address their grievances.
Speaking at a press conference, he also asked the Chief Justice of Pakistan to take notice of Shia genocide including intensified campaign of targeted murders of Hazara Shia Muslims in Quetta and ensure that takfiri terrorists are awarded capital punishment for their heinous crimes against humanity.
Allama Jafari condemned the Shia killings in Quetta and announced his support to the protesters who have staged sit-in in Quetta to protest against Shia genocide. He expressed solidarity with the families of martyrs.
He said Hazara Shia Muslims were victims of terrorism in Quetta due to failure of the government and security agencies and they are under compulsion to leave their homeland Pakistan for abroad in search of peaceful and secure life. He also condemned the victimization of Shia Muslims in Dera Ismail Khan where Shia Muslims were killed but their killers were not arrested and instead Shiites were implicated in false cases.