Pakistan
Pakistan Navy's chief attend Indian Ocean Naval Symposium in Iran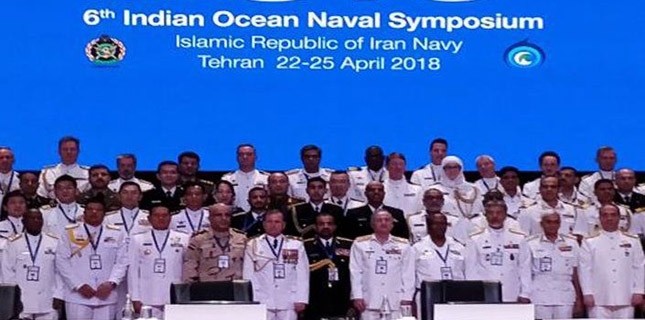 Chief of the Naval Staff Admiral Zafar Mahmood Abbasi has reached Iran to attend the 6th Indian Ocean Naval Symposium which began in Tehran on Sunday and to be concluded on Wednesday.
Pakistan Navy spokesperson said on Monday that Naval Chief Admiral Zafar Mahmood Abbasi will also hold meetings with Iranian high officials and services chiefs.
The Indian Ocean Naval Symposium is a series of biennial meetings among member countries to discuss matters pertaining to maritime security in the Indian Ocean region.
The IONS 2018 consists of 23 permanent members and 9 observers.
The four-day symposium is taking place in Iranian capital Tehran from April 22 to 25.
"Panels from representative countries will exchange views on issues about maritime security in the Indian ocean," a statement by the Pakistan Navy said.