Pakistan
Punjab: Police arrests 6 Wahabi militants & foil the conspiracy of terrorism in Muharram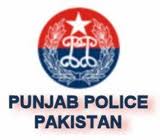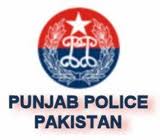 Pakistan Police has arrested six Wahabi-Nasabi militants of terrorists outfits, and seized 25000 kilogramme explosives from a poultry farm in Mandi Bahauddin in Punjab province.
According to the Shiite News Correspondent, The militants were preparing an explosive device for launching terror attacks in the holy month of Muharram during the procession to mark the martyrdom of  Imam Hussain (as) in Lahore, Multan and Faisalabad.
Two of them are expert in preparing suicide cars. These militants were being watched for the last six months.
The militants belonged to Swat, Swabi, Mardan, Bhakhar, Dera Ismail Khan and Quetta in Pakistan.
The Mourning of Muharram is an important period of mourning in Shia Islam, taking place in Muharram which is the first month of the Islamic calendar. It is also called the Remembrance of Muharram. Many of the events associated with the remembrance take place in Hussainia, Mosques and other religious places.