Pakistan
Attacks on Hazaras: As pressure mounts, govt stumbles into 'action'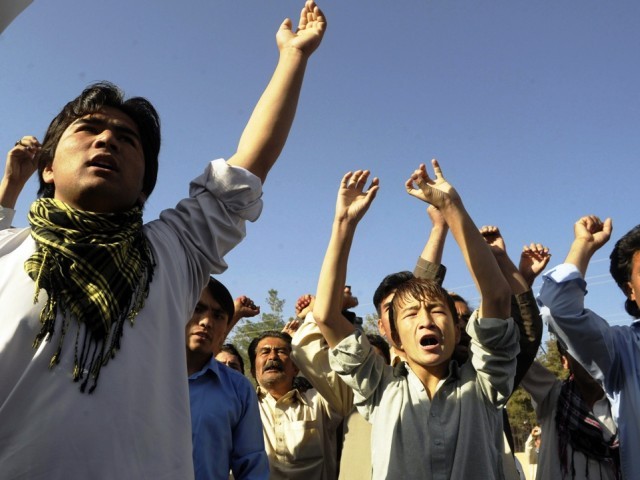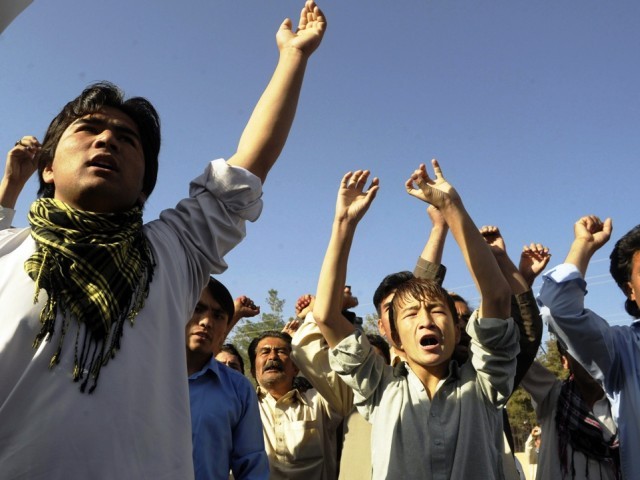 QUETTA: Police rounded up over 100 suspects during raids carried out in different parts of Quetta early on Wednesday morning.
The government has come in for scathing criticism for its inability to stop attacks on the Shia Hazara community in Balochistan – the latest of which claimed 14 lives on Tuesday in a bus ambush near Quetta. The criticism has come not only from the opposition but from within its own ranks.
Shia organisations including Shia Ulema Council, Azadara Council, Majlis Wahadatul Muslimeen and Hazara Democratic Party have called for a period of mourning. A partial strike was also carried out in Marriabad, Hazara Town and other areas.
Provincial Ombudsman Akbar Baloch took suo motu action in the aftermath of the attack, asking the Inspector General Police Balochistan and Commissioner Quetta to provide a report of the incident within a week.
The Human Rights Commission of Pakistan (HRCP) has asked President Asif Zardari and Prime Minister Yousaf Raza Gillani to take personal action against sectarian violence in Quetta.
Over in Balochistan, the authorities seemed to have woken up from their slumber following the mounting criticism.
Aside from the arrest of over 100 suspects, Minister for Interior Rehman Malik on Wednesday chaired a high-level meeting attended by senior politicians and police. The meeting called for regulation of Shia pilgrimages to Iran to ensure their protection. The Inspector General of Balochistan said that protection to pilgrims traveling from Quetta to Iran is already being provided.
The Shia Hazara community has also been asked to inform police before making long journeys. "There are 400,000 Shia Hazara people living in Quetta. It is difficult to provide foolproof security for such a large number of people," Capital City Police Officer Quetta Ashen Mehboob told The Shiitenews.
According to the shiitenews correspondent Shia organizations has rejected the statement and said that their is only one solution for this issue to eliminate the terrorist outlawed group Lashkar-e-Jhangvi not only from Quetta but from allover the Pakistan.