Pakistan
Pakistan: MWM & ISO staged countrywide Protest against killing of Pilgrims in Mastung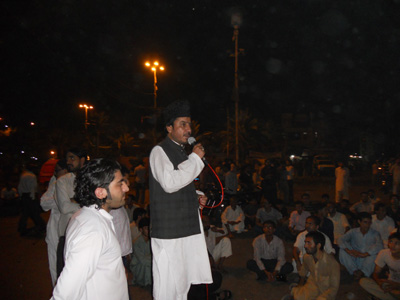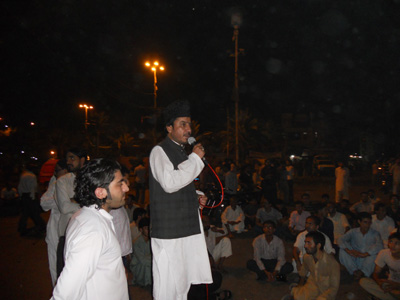 The Shia Muslims of Pakistan were staged countrywide demonstration against the ruthless killing of Shia Muslims pilgrims in Mastung Balochistan as scores of protest demonstration were held in Karachi, Multan, Ghotki, Quetta, Gilgit and other parts of the country.
Shiite News Correspondents from the various parts of the country reported that the protest rallies were taken out by the enraged activists of Imamia Students Organization (ISO) and Majlis- e-Wehdat Muslameen (MWM) in Karachi, Multan, Ghotki, Gilgit on Tuesday to condemn the barbaric incident of the killing of Shiite Muslims belongs from Hazara community by CIA linked Taliban.
The central protest rally was took out from Shah-e-Khurasan to Imam Bargah Ali Reza M.A.Jinnah Road by Majlis-e-Wehdat Muslameen (MWM) in protest against the killing of more than 30 Shia Muslims in target killing incident in Mastung Balochistan.
The mourners were torched the tyre and blocked the Main M.A.Jinnah Road, an important street of Karachi for two hours and continue the chanting against the failure of Zardari and Balochistan Government.
Addressing the enraged protestors, MWM leaders Maulana Munawar Naqvi, Mohammad Mehdi, Agha Mubashir, and Allama Aftab Haider Jaffari demanded of the immediate termination of the Balochistan Government.
They termed that if the Balochistan government will not able to prevent the life of Shia Muslims and pilgrims in Balochistan then they should resigned forthwith and demanded of the Chief Justice of Pakistan to take suo-moto action against the genocide of Shia Muslims in Balochistan.
However, the shops and markets of various Shia localities of Karachi were remained closed in protest against the killings beside the protest rally of MWM and ISO in Jaffar-e-Tayyar society.
Moreover, The MWM and ISO activists were also staged demonstration in Multan, Gilgit and Ghotki to condemn the attack.
The Shiite Organization announced the three days mourning in protest against the incident and announced the protest across the country on Wednesday.