Pakistan
ANP terrorists killed another Shia Man Karim in Karachi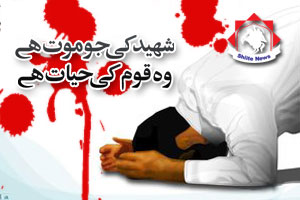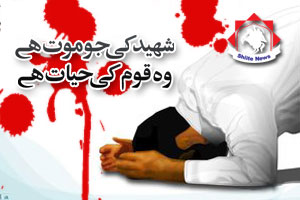 The target killing of Shia Muslims have been continued in Karachi as the armed terrorists of Awami National Party (ANP) associated with outlawed Lashkar-e-Jhangvi on Saturday late night gunned down another Shia Man in Hussain Hazara Goth Karachi. According to the Shiite News Correspondent, Shia man Abdul Karim,24, was gunned down by the armed terrorists of Nasabi-Wahabi terrorists
of ANP affiliated with the Lashkar-e-Jhangvi and Taliban in Hussain Hazara Goth Karachi, when he was engaged at his mechanic workshop at 2am. He was shifted at Jinnah Hospital where he embraced martyrdom.
The credible sources in the areas told the Shiite News that Shaheed Abdul Karim was involved in the destruction of Awami National Party area office of Hussain Hazara Goth after the target killing of Shia boy Agha Jaffar Shah and the killing of Abdul Karim was the targeted attack of ANP and Taliban terrorists.
It may be noted here that the target killing of Shaheed Karim was the third consecutive incident of target killing of Shia Muslims in Hussain Hazara Goth within the two months as the armed Nasabi terrorists were gunned down Agha Jaffar shah and Qurban Ali during the two months period.
The federal and provincial government have completely failed to unearth and eliminate the network of outlawed terrorists organizations in Karachi.