Pakistan
Two Pakistani Shia Cops Shot Martyred in Quetta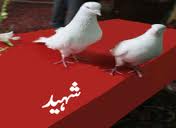 Two Shia police constables were shot martyred apparently in an incident of sectarian killing and three persons sustained injuries in the attack here on Sunday.
Police officials said that Shia constables belongs from Hazara Community were returning to Brewery Police Station on a motorcycle after performing their duty at church service on Spinny Road when the attackers of outlawed Wahabi-Nasabi organization opened fire on them with sophisticated weapons.
Consequently, both constables, Ishaq and Musa, received critical wounds and died on the spot. A police inspector, Muhammad Raza and a civilian Yazdan Khan and his wife Saba also came under fire and received bullet injuries.
When contacted Jameel Kakar, the DSP of the area, said the incident seemed to be a case of sectarian killing as both victims belonged to Hazara Shia community. He said though the injured also belonged to Shia community, came under fire accidentally.
"The police constables were the main target of attackers," he added. Police have handed over the bodies to their heirs after completing legal formalities and investigating the matter.