Pakistan
suicide blast in Lahore during Chehlum Procession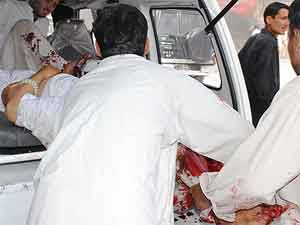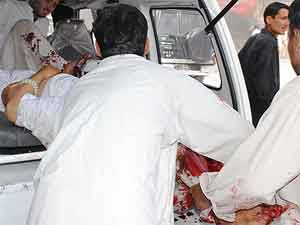 At least 13 people killed and more than 50 others sustained injuries in a suicide bomb blast in Hazrat Hussain's (AS) Chehlum procession in Lahore on Tuesday (today).According to initial report provided by the police, a suicide bomber blasted himself while stopped at a barrier in Hazrat Imam Hussain's (AS) Chehlum procession at Karbala  Gamey Shah near Urdu Bazaar area of Lahore.
The police and rescue teams rushed to the blast site and cordoned off the area. Many high officials also reached on the scene.
The dead bodies and injured were moved to Mayo, Ganga Ram and other near by hospitals. The local authorities have imposed an emergency in all key hospitals of the city.
Four policemen and nine mourners were reportedly killed in the blast. Many women and children were also injured in the deadly suicide bomb blast
Back to top button