Pakistan
12,000 police to be deployed on Arbaeen of Imam Hussain (A.S) in Lahore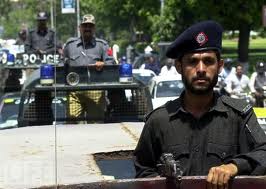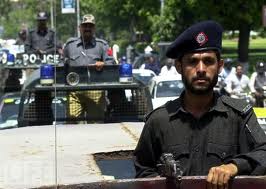 More than 12,000 police will provide security cover to the participants of Arbaeen of Hazrat Imam Hussain (A.S) in Lahore, Pakistan.Capital City Police Officer (CCPO), Muhammad Aslam Tareen said this while presiding over a meeting of senior police officers here Thursday in which security arrangements for Arbaeen of Hazrat Imam Hussain and Data Sahab urs were reviewed.
He said that special surveillance and checking of all hotels, inns, bus and wagon stands towards any possibility of subversion and to ensure law and order on the occasion. He directed that effective arrangements for smooth flow of traffic be ensured on these occasions.
The CCPO said that all entry and exit points of the city would be covered and rooftop deployment would be made on different routes. He directed that parking be made at a safe distance, preferably 200 meter, from venue of the processions Urs, whereas mobile squads, motor bikes and cars of Elite Force would also be deployed on these occasions.
He informed that crises management centers have been established in the city, which would function round the clock, while a special control room has also been set up in the office of CCPO for coordination between various agencies.
He directed the concerned divisional SPs to personally check the force deployment and patrolling of mobile squads in their respective areas. The CCPO said that he would himself make surprise inspections in order to review the security arrangements.
Back to top button