Pakistan
CJ take immediate notice of Shia target killings in karachi, Moosavi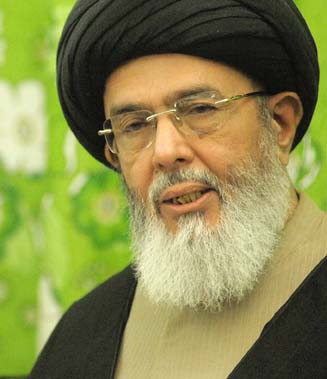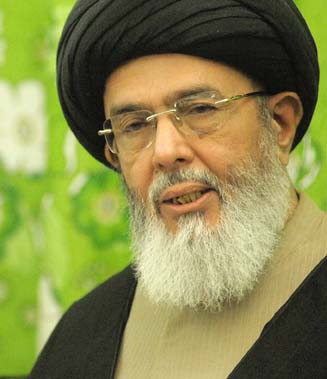 TNFJ Chief Agha Syed Hamid Ali Shah Moosavi while strongly condemningthe incident of blind firing on innocnt civilians in Karachi at the hands of rangers has appealed to the Chief Justice of Pakistan to take immediate notice of this regrettable action and responsible elements be punished after impartial investigations and thus demands of justice be fulfilled.Addressing the first day condolence reference of the four-day mourning for Karachi target killings martyrs at headquarters of Maktab-i-Tashayyo on  tuesday, Agha Moosavi said holi of blood and fire is being played in Pakistan's financial jugular vein – Karachi – under a pre-planned hinous conspiracy.
He further said efforts are being made to destabilize Pakistan by creating rift amon brothers, masalik and parties through targetting different institutions and schools of thought under different topics.
Terming the martyrdoms as a result of target killings in Karachi naked aggression and open terrorism, Moosavi said interior minister's statement that called these incidents 'sectarianism' is thorough stupidity.
He appealed to the people to remain patient, avoid riot and violence because doing so is tantamount to strengthen enemy.
The TNFJ chief stressed that Pakistan was formed to remain intact forever and it will remain intact in every condition insha-Allah. As all recognized schools of thought made this country with joint efforts similarly they will unitedly protect this country becoming an iron wall.
In the end of the gathering, Agha Moosavi prayed for elevation of ranks of Karachi martyrs and patience for the bereaved families.
Back to top button