Pakistan
Shia leaders announce three Days mourning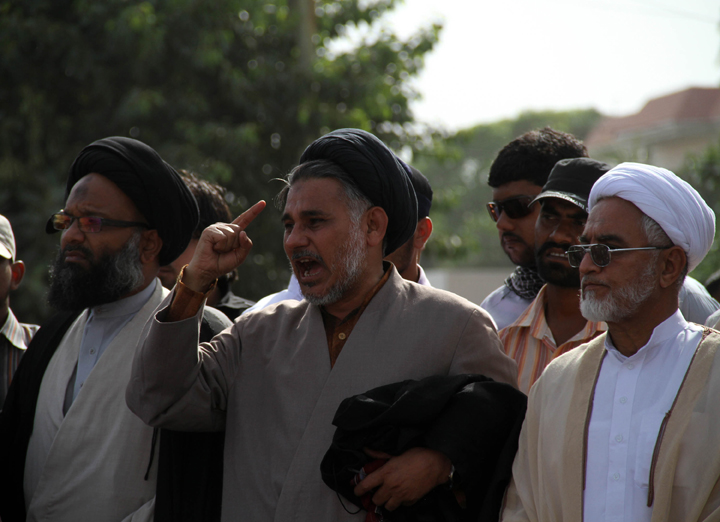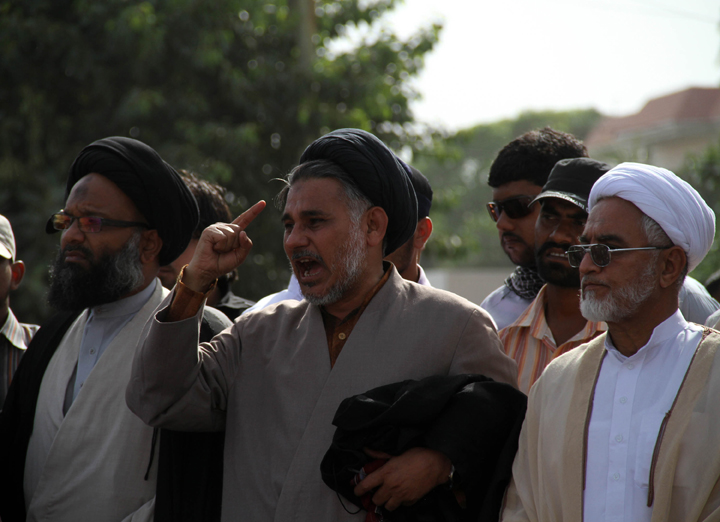 Leaders of Shia Organization Majlish Wahdate-e-Muslimeen (MWM), Shia Action Committee, and Shia Ulema Council on Monday Night announced three days of mourning after the recent target killings of Shia youths in Karachi by the Rangers personnel.
They demanded the arrest of Rangers culprits involved in terror incidents in Rizvia Society and Liquatabad and also demanded inquiry about  for whom these culpirts are working while hidden inside security agencies.
They said that Colonel Chachar and Colonel Asif of Rangers were involved in the killing of Two Shia youths in Liaquatabad and Rizvia Society.
Secretary General Majlis-e-Wahdat-ul-Muslimeen Raja Nasir Abbas while addressing the Joint Press Conference along with President SAC, Mirza Yousuf and Maulana Nazir Abbas Taqvi in Rizvia Imambargah, demanded to register a case against killers involved in terror activities. It is the purely incident of Rangers terrorism. "Only those people are being targeted who want peace in the country," said the ulema.
He said that Shia Muslims are facing double terrorism on one hand by the outfits terrorists organations and other side Law enforcement Agencies. Shia Muslim are countinously victim of terrorism in their own beloved country since regime of dictator Gen Ziaul Haq in 1980s till today. Anti-Shia elements are playing in hands of anti-Pakistan. Shia Muslims are truly Pakistanis and they have played a great role in building of Pakistan. Founder of Pakistan Quid-e-Azam Mohammad Ali Jinnah was also Shia-Muslim.
Maulana Ameen Shaheedi, Maulana Ahmed Iqbal Rizvi, Maulana Abu Zar Mehdi and others were present on the occasion.