Pakistan
Shaheed Nasir Ali funeral prayer offered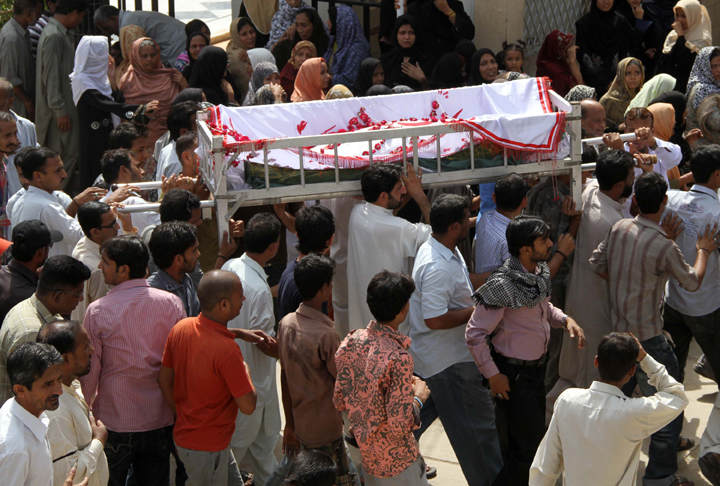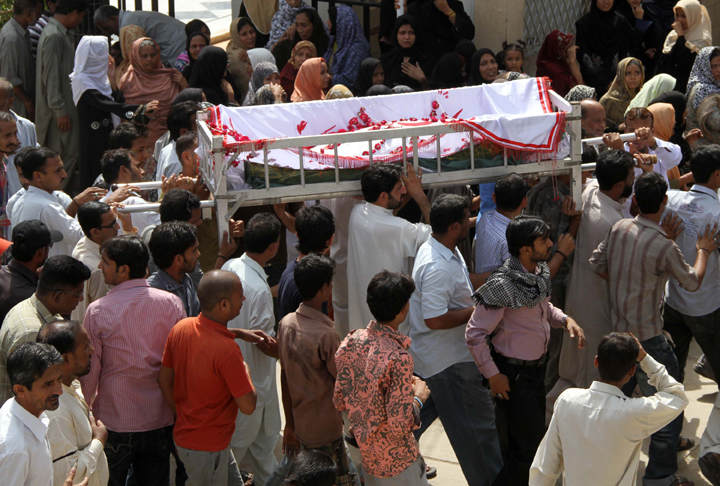 Shaheed Nasir Ali, who shot dead yesterday in an incident of firing by the Rangers was laid to rest on Wednesday.
The overall situation of several towns remained tense on the day as the incidents of aerial firing reported at Rizvia Society, Golimar, Ancholi, Malir Jaffer Tayyar society, Abbas Town and their respective areas while law enforcers were failed to stop the ongoing target killing.
Shops across the area remained closed and vehicular traffic was also suspended on the second day of the violent incidents. Intense firing  was reported in various localities, especially after the funeral.
The funeral prayers of Nasir Ali offered after Zohr prayer at Rizvia Imambargah. The funeral prayers were observed under strict security and the deceased was buried at Khajji ground graveyard.
Heavy contingents of law enforcers were also deployed on the occasion to avoid any untoward incident as well as monitoring the funeral procession.
The west zone of the police organizational structure appears to be the worst-effected where funeral prayers of said deceased was held.
After the funeral of deceased Nasir Ali, protestors including a large number of women and children record protest with shouting slogans and demanded to the government to register FIR against Colonel Chachar and Colonel Asif of Rangers on imediate basis.
Other hand, angry people set ablaze a two vendors and a police check post at Rizvia society.
Meanwhile, a large number of police and rangers personnel are rushed on the spot to avert further unpleasant incident.