Pakistan
ISO karachi rally against dishonoring of Quran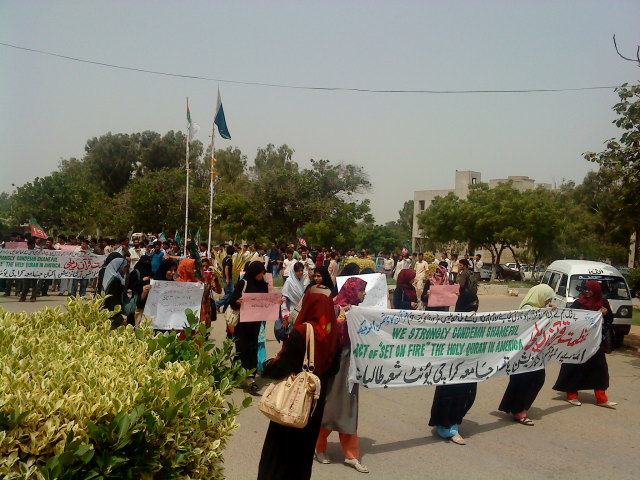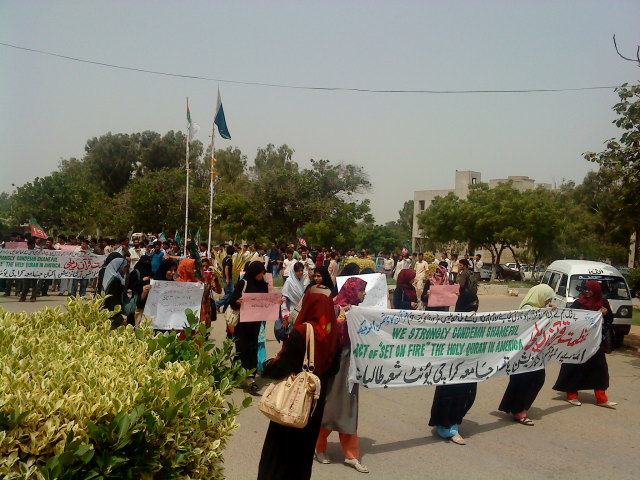 Imamia Students Organization (ISO) Karachi on Thursday staged protest demonstrations to condemn the desecration of Holy Quran by the American administration and Zionist terrorists.
Imamia Students Organization (ISO) was carried out "Azmat-e-Quran Rally" from Admin Block of Karachi University to Independent Chowk. Hundreds of students of Karachi University were attended the rally to denounce shameful act of Zionists and Americans.
The enraged protestors torched the flags of United States and Israel over their involvement in the desecration of Holy Quran.
Addressing the participants of Quran rally, ISO Karachi University President Mohammad Fayyaz, Mohammad Zahid of PSA, and Zakaullah of Jamiat said that United States and Israel were involved in the sacrilege of Quran-e-Majeed saying that desecration of holy Quran was not possible without the involvement of American administration and Zionists.
They vowed that Muslims of the country would not allow the Zionists and American to desecrate the Holy Quran.