Pakistan
QUETTA: Pakistani Police Released Top Shia Scholar in Quetta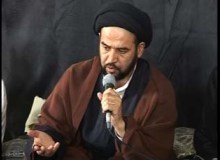 The Quetta police released Al-Quds rally leader Allama Syed Hashim Mosovi after few hours of his detention on Tuesday, a private TV channel reported.
Earlier in the day, the police had detained the scholar along with his three personal guards for interrogations.
Talking to journalists, Capital Police Officer Abid Hussein Nutkani said the detained scholar had been questioned as to why the rally had  changed its route despite a decision that it would not proceed to Mezan Chowk where the suicide blast had occurred.
He said that police was investigating the case from different angles and was also probing who opened fire soon after the blast. Allama Mosovi is also a member of the central committee of the Majlis-e-Wahdat-e-Muslimeen. He was being questioned specifically why the route had been changed.