Pakistan
MWM leaders celebrate Eid with IDP's at Al-Mehdi Relief Camps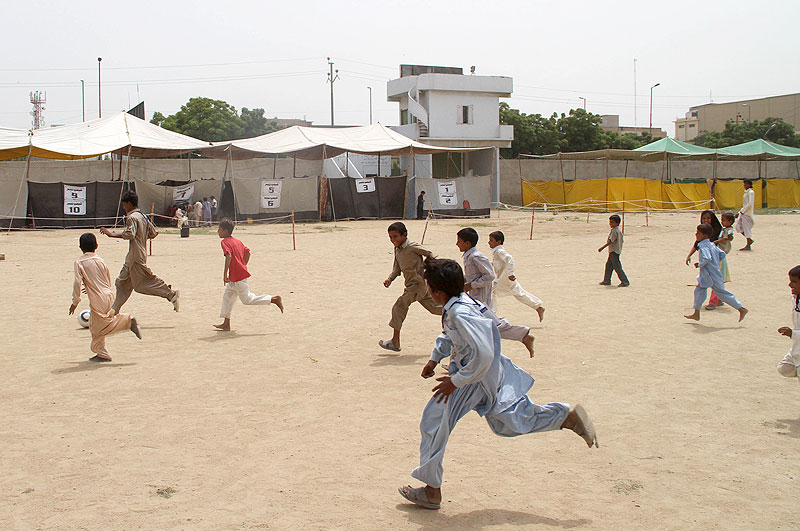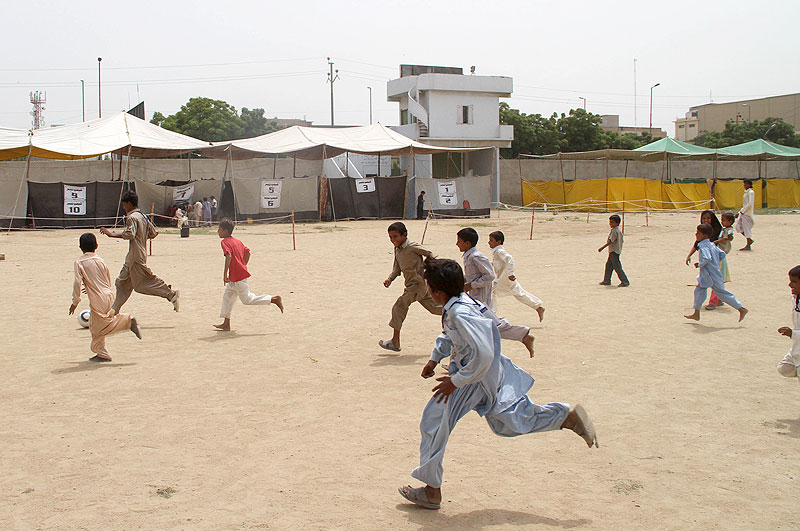 Majlis Wehdat Muslimeen (MWM) Central leaders Maulana Hassan Zafar Naqvi, Maulana Haider Abbas Abidi, Maulana Munawar Naqvi and Mohammad Mehdi have celebrated the Eid-ul-Fitr with flood victims at Al-Mehdi Relief Camps of MWM Karachi at Al-Mohsin Hall and Memon Goth.
According to the Shiite News Correspondent,'MWM Central Spokesman Maulana Hassan Zafar Naqvi was distributed the Eidi and Eid gifts among the Displaced people of flood affected areas in Al-Mehdi Relief Camp and said that MWM is continued the relief activities in the affected areas until the complete rehabilitation of flood victims.
He said that the relief and rehabilitation of the flood victims is their religious and moral responsibility and asked the philanthropists to come forward for the rehabilitation of displaced people.
According to the press statement of MWM Karachi, MWM Karachi has arranged the Eid-Mela at Al-Mehdi Relief camp for the flood victims to celebrate the Eid-greetings. Large numbers of philanthropists and Karachiites were celebrated the Eid-ul-Fitr with the IDP's and also distributed gifts and Eid-pack among the displaced people.
Back to top button