Pakistan
MWM demands Rehman Malik resignation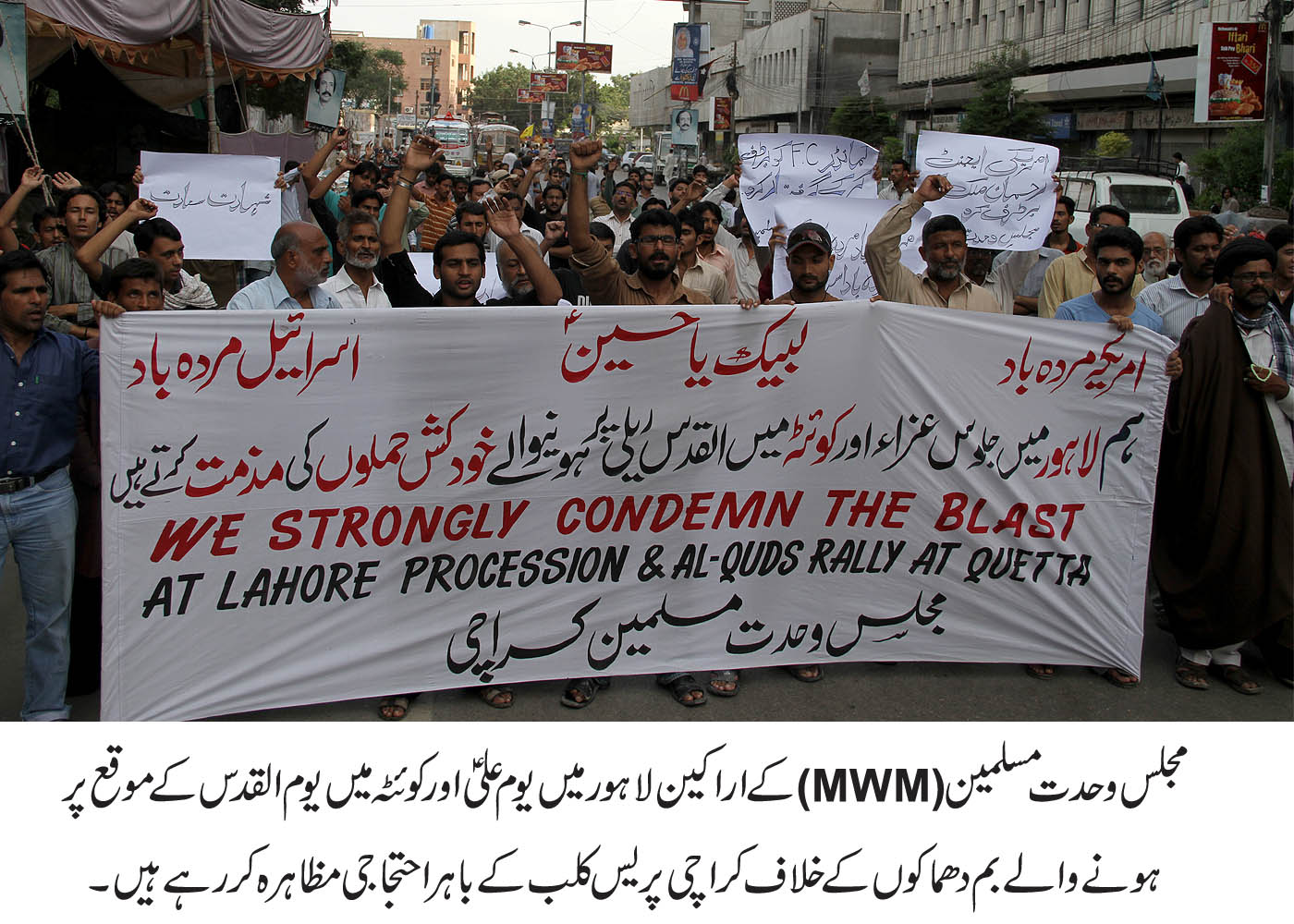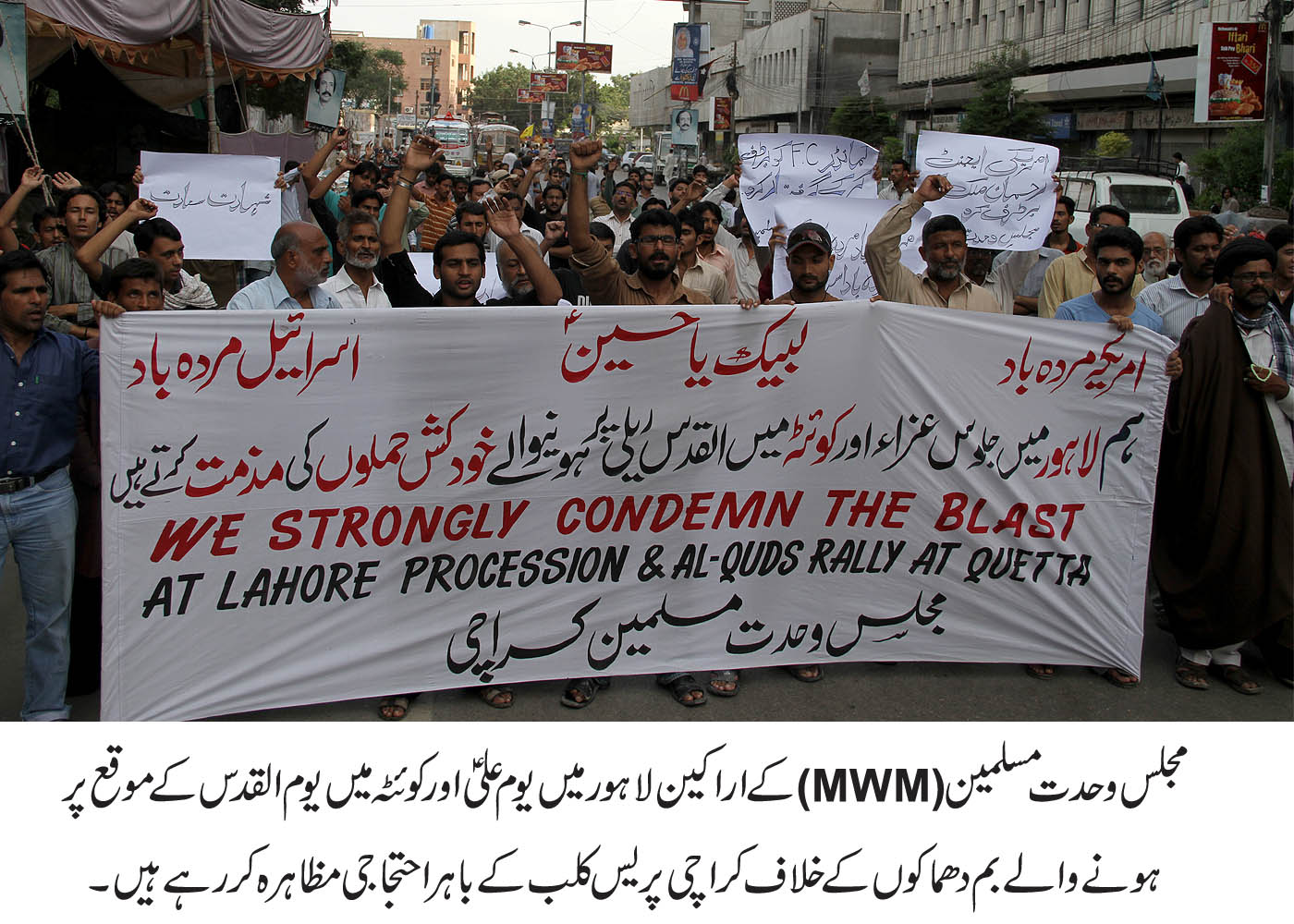 KARACHI- Majlis Wehdat-e-Muslimeen (MWM) on Sunday demanded the resignation of Federal Interior Minister Rehman Malik, CM Balochistan and IG Balochistan over their failure to protect the Al-Quds rally at Quetta.
This demand was made by the Majlis Wehdat-e-Muslimeen Karachi secretary Mohammad Mehdi, Allama Aftab Haider Jaffari and Ali Ousat while addressing the protest demonstration of MWM outside Karachi press club to condemn the blasts in Youm-e-Ali (AS) procession Lahore and Al-Quds Rally in Quetta.
They said that United States and Israeli agents were involved in the blasts on these processions saying that government has completely failed to protect the citizens from the terrorists.
Criticizing the Statement of Federal Interior Minister Rehman Malik to limit the processions, they demanded of the Prime Minister Gilani to immediately sack the Rehman Malik over his failure to maintain law and order situation in the country saying this is the responsibility of the government to protect the citizens not to put the blame on organizers of the rally.
MWM leaders demanded the resignation of Chief Minister Balochistan Aslam Raisani, IG Balochistan Police and Frontier Constabulary Balochistan commander over the killing of more than 60 people in the blast and firing at Al-Quds Rally Quetta and alleged that majority of the people were killed through the firing of FC and Police on the participants of Al-Quds rally.
They further demanded PML-N leader Mian Nawaz Sharif to sack Punjab Minister Rana Sanaullah over his allegedly links with the outlawed terrorists organizations.
The participants of the rally appealed the Chief Justice Iftikhar Muhammad Chaudhry to take suo moto notice of this critical situation and take concrete steps to get the people rid of terrorism and the banned groups responsible for it.
The enraged participants torch the United States and Israeli flags at the end of demonstration.