Pakistan
Blast rocks Youm-ul-Quds rally in Quetta, 73 martyred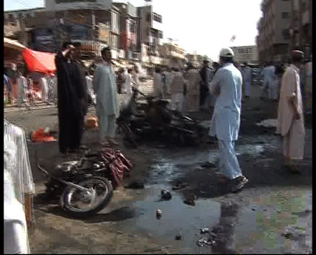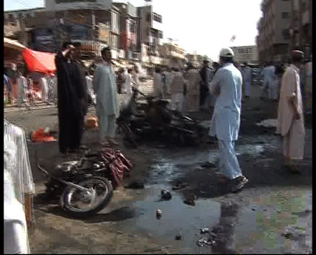 At least 73 people were martyred and over 100 were injured when a blast detonated at a rally held to express solidarity with the Palestinian people in Quetta on Friday.According to the Shiite News Correspondent, Youm-ul-Quds rally held under the aegis of Imamia Students Organization Quetta Division, comprising of hundreds people was taken out at Meezan Chowk, Quetta, when an explosion went off right in the middle of the rally, Â martyred at least 45 people while 50 others were injured.
The deceased and injured are being taken to Civil Hospital. Dr Shabeer, the RMO of the Civil Hospital, also confirmed that 73 people were martyred and almost 50 others injured. He said that the hospital management was ready to face such emergency.
Several injured have also been taken to the Combined Military Hospital. The hospital management has requested to donate blood. Hospital sources informed Shiite News that 50 injured in are critical conditions.
The law enforcement agencies including the Frontier Constabulary cordoned off the area.
The nature of the bomb was Suicide attack,after suicide attack law enforcement agencies including the Frontier Constabulary opened the straight fire on the Participents of Al-Quds Rallyeye witness said that More than 40 Participants were martyred due to the firing of Frontier Constabulary and Anti Terrorist Force.
"No adequate security arrangements were made on the routes," said sources.
Rallies are held across Pakistan every year on the last Friday of the Muslim fasting month of Ramadan to support Palestinian demands for a separate homeland.
Back to top button