Pakistan
Palestine Foundation Pakistan announced to hold the "Pictorial Exhibition"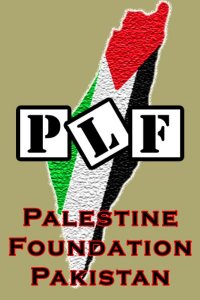 Palestine Foundation Pakistan (PLF) on Tuesday announced to hold the "Pictorial Exhibition" on 2nd and 3rd September at M.A.Jinnah Road near Imambargah Ali Raza, to raise the voice of under-siege Palestinians.
According to the Shiite News Correspondent, In a statement issued on Tuesday, Central Spokesman of Palestine Foundation Sabir Karabalai while addressing the meeting of Central working committee of PLF at the foundation office, Sabir Karbalai said that the "Pictorial Exhibition" on Palestine issue will be held at M.A.Jinnah Road, Karachi near Imam Bargah Ali Raza, to express the solidarity with the oppressed people of Palestine.
He informed that PLF also release the VDO Cd on Palestine History entitled "big imperialist" (Boorha Istamaar), saying that the main objective of the pictorial exhibition's is to aware the masses about the history and the present situation of Palestine and Gaza.
"Its our moral and religious responsibility to support Palestine issue in Pakistan and to raise voice for the innocent people of Palestine" he added. ,
He said that defence of Palestine is the defence of Pakistan and Pakistani people would continue their support to the people of Palestine.
The PLF leader appealed to the political and religious parties of the country to hold the programs on the "Quds Day "(last friday of the Holy month of Ramadan) to support the struggle of Palestinian people against the Zionist regime Israel.
He said that to support the people of Palestine is our religious, social and moral responsibility.
PLF leaders Ali Ahmar, Zeeshan Haider, Muzzafar Farooqi, Fakhar Abbasi, Mujtaba Qadri, Zuneer Siddiqui, Yasir Iqbal and others were present on the meeting.
The meeting briefly overview the arrangement and finalized the programs of the pictorial exhibition.