Pakistan
Huge cache of weapons seized at Afghan Refugee Camp, three arrested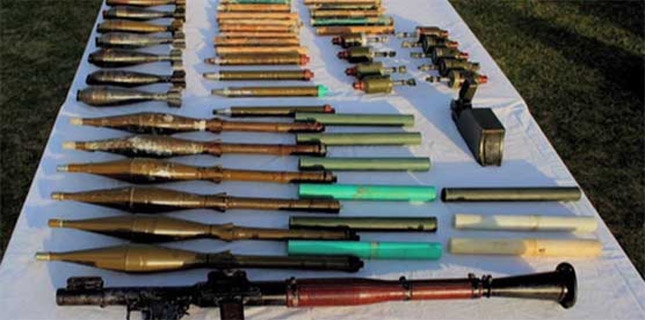 In an intelligence-based operation, the security forces seized a huge cache of arms and ammunitions from an Afghan refugee camp in Muslim Bagh area of District Qilla Saifullah in Balochistan province.
The FC personnel raided a compound in Mughalzai area and recovered a Light Machine Gun, 5 AK47 rifles, grenades and other explosive materials.
Three alleged terrorists have also been arrested.